Release
ECSTA 6.0.0.667 was released on 25/6/2020!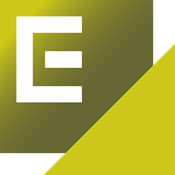 Highlights of Version 6
Notes on the upgrade process for major release changes
Before replacing an existing installation with ECSTA 6.x, please read the notes on the upgrade process.
Welcome to the ECSTA 6 Series
The ECSTA series as middleware enables communication between your telephone system and the Microsoft Windows world. The conversion of the system protocol CSTA into the Microsoft TAPI standard creates numerous added values for improved communication.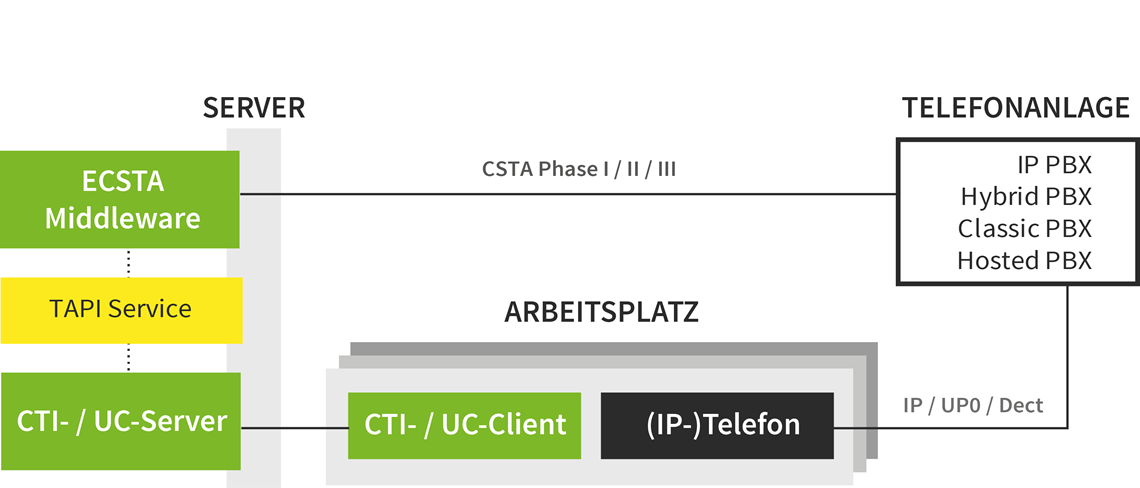 Detection and filtering of SIP lines
In the standard version of ECSTA, all lines, including SIP lines, are "read out" for the ProCall Softphone and made available to ProCall for control and monitoring. The ProCall Softphone requires no ECSTA line. By filtering the corresponding SIP lines for ProCall Softphone, the corresponding ProCall Softphone line is only available once in the ProCall call client. The detection and filtering of SIP lines are available for the following telecommunication systems. Overview of supported telecommunication systems for the detection and filtering of SIP lines.

ECSTA for SIP Phones: Support for Polycom telephones
ECSTA for SIP phones is completely independent of the telephone system used or the selected SIP service provider. This means that all current Microsoft TAPI-capable applications can also be used with SIP telephones. Version 6 of ECSTA for SIP phones now also supports Polycom devices. Overview of the phones/end devices supported by ECSTA for SIP phones.
Functions for logging on and logging off agents and determining various agent status
Functions for logging on and off, as well as the display of different agent statuses, are provided in the ProCall Client for various telecommunications systems. The supported telecommunication systems can be found here.
Language versions
Deutsch/German (Standard) – de-DE
English (United States) – en-US
estos product combinations
The following combinations with estos products are approved for use with ECSTA 6.
ProCall Enterprise 8.x
ProCall Enterprise 7.x
ProCall Enterprise 6.x [

End-of-Life (EOL) 31.12.2022]
Upgrade
To upgrade an existing ECSTA installation, it is essential that you follow the notes on the upgrade process.
Always make a backup before making any changes to an existing installation.
Known problems and limitations
ECSTA 6 known problems and limitations →
Further information
Supported telecommunication systems →