MetaDirectory 5.0 Enterprise Release Notes
Release
MetaDirectory Enterprise 5.0.5.10579 was released on 25.06.2020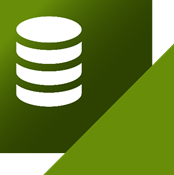 Highlights of Version 5
Newly designed web portal
Full-text search
Combine search results from different data sources
Integrated Search Interceptor and Phone Tools
Notes on the upgrade process
Before replacing an existing installation with MetaDirectory 5 Enterprise, please read the notes on the upgrade process.
Welcome to MetaDirectory 5 Enterprise
MetaDirectory 5 Enterprise is the new generation and further development of the powerful directory service from version 4. The LDAP (Light Weight Directory Access) server merges different databases into a single, consistent LDAP directory that can be used company-wide. The intelligent preparation of data, such as employee and customer contacts, enables easy searching and quick presentation of the results. Thanks to the standardization of the data into a uniform format (LDAP schema) and the automated normalization of phone numbers, an efficient search is possible even in large and distributed databases.
Newly designed web portal
The web portal of MetaDirectory 5 Enterprise has been completely redesigned. Thanks to the responsive design it can now be used on all end devices. Three different display options are available, which can be selected according to display size and application purposes.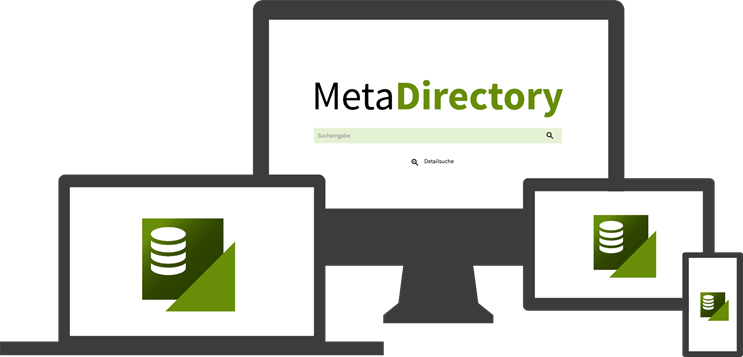 Full-text search
In addition to the familiar parameterizable search, MetaDirectory 5 Enterprise now also offers a full-text search. Through this, searches in the same familiar manner as in modern search engines are now possible, which makes it easier for the user to find the correct contact information. With the new full-text search engine, the search speed in large databases has been increased significantly.
Combine search results from different data sources
Often data on the same contact is stored simultaneously in different data sources. For example, order-relevant data on a contact in an ERP system, support data in a ticket system, and general and marketing data in the CRM system can be found. The new MetaDirectory web portal now offers the possibility of displaying this data in one search result. By activating the "Contact Merge" feature, contacts with the same e-mail address or the same SIP address are automatically merged and all information is displayed as one contact. The criteria that lead to a merging of contacts can be freely defined on the MetaDirectory server.
Integrated Search Interceptor and Phone Tools
The functionality of Contact Kit for Skype for Business is integrated into MetaDirectory 5 Enterprise and is available with the purchase of this version. The Search Interceptor and Phone Tools thus become part of the installation package of MetaDirectory 5 Enterprise.
Notes on interoperability
End-of-life/end of support for the following third-party products that are no longer supported in the current version:
Microsoft Windows Server 2008 R2 and Microsoft Windows 7 (since January 2020 end of support by Microsoft)

Herold Telefonverzeichnisse
Microsoft Internet Explorer
Limitations on interoperability with third-party products:
Only secure connections with TLS 1.2 are supported for Microsoft Exchange Server 2019 and EWS Exchange Web Services.
Language versions administration interface
German (Standard) – de-DE

English (United States) – en-US



Language versions web portal
German (Standard) – de-DE

English (United States) – en-US

Spanish (Standard) – es-ES

French (Standard) – fr-FR

Italian (Standard) – it-IT

Dutch (Standard) – nl-NL
estos product combinations
The following combinations with estos products are approved for use with MetaDirectory 5 Enterprise:
ProCall 6 Enterprise
ProCall 7 Enterprise
LiveChat 2005
Upgrade
To upgrade an existing MetaDirectory installation, it is essential that you follow the notes on the upgrade process.
Always make a backup before making any changes to an existing installation.
Known problems and limitations
Further Information