Quick start guide for users: ProCall mobile app for ProCall 7 Enterprise
Introduction
Brief instructions on the main functions of the ProCall Mobile App and how to use it.
ProCall Mobile Versions
As of ProCall 7 Enterprise, there is no longer a difference in the version designation for the mobile apps for iOS and Android. The range of functions depends on the underlying ProCall Enterprise version.
Connected on the move with ProCall
As a ProCall 7 Enterprise user, the ProCall Mobile App allows you to combine the information, device and communication options on the mobile device (smartphone/tablet) with the information, device and communication options of ProCall 7 Enterprise at the workplace while on the move.
for iPhone/iPad

for Android

Android 13
Android 12
Android 11
App Permissions
App Permissions
To perform communication actions or display contacts, the ProCall Mobile app requires access to e.g. camera, contacts, microphone, phone, memory.
Login
Depending on the administrative set up with the access data:
ProCall Enterprise user data
Login data for the connection to UCServer
UCConnect ID (activate UCConnect)
Access data can be obtained from your administrator, e.g. via an invitation e-mail with link.
For first-time registration
First switch to the "My area", there you can make settings for presence, notifications, and lines.
Select language
The ProCall Mobile App is available in different languages. The language depends on the operating system of the device (smartphone/tablet) on which the app is installed.

Do not miss anything: Notifications

Notifications, so-called push messages, can be activated/deactivated in the "Me area".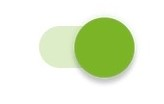 via
New chats (TextChat, audio/video chats)
Missed chats (TextChat, audio/video chats)
Missed calls
Notifications
Notifications can only be activated if the "Push" policy has been agreed upon. This may have to be done from the administrative side.
Contacts
Edit contact
Add/delete contact
Add to favorites/delete from favorites
Change group membership
Assign contact to multiple groups
Change permissions
Send contact details
Transfer contact details to address book
Create/rename groups
via ProCall Client for Microsoft Windows
Last contacts
Contacts with whom you have recently communicated.
Contact details
Contact details or the result of a search offer you additional information about the contact, such as:
Address data
Phone numbers
Upcoming appointments
E-mail address
IM address
Data source
Group assignment
Authorization level
Contact search
In all available contact databases
Search results sorted by data source
Add contact
Search in data sources
Enter manually
Send authorization request (federation)
Presence status of contacts

The presence status is created or manually set according to defined rules, e.g. via telephony services or calendar entries.



Present/Available


Busy/In a call/In an appointment

Absent (online)


Do not disturb


Inactive


Absent (offline)

Information on line/line display

Line free


Call forwarding active

Call protection active
Further information about the contact


Registered via ProCall Mobile App


Information about dates/calendar entries


Information on status


Federation contact

Communication actions
The selection depends on the available lines/devices and permissions.
TextChat
AudioChat
VideoChat
Select line/device
Use softphone
Start call (via standard line)
Use keypad/DTMF dial (enter a number manually)
Chats
Here you can see the chat history and start a text chat with your contacts.
The chat can be started either via the contact details, the journal, or via chats.
Besides plain text messages, emojis can also be used.

And you can share content and send files by using the paperclip symbol 📎.
Delivery status

Message has been sent.


Message has been delivered.


Message has been read/opened.

Further actions
View contact details
Reply/Forward
Save as...
Search for chats with specific text content

Calls
Overview of communication activities
AudioChats
VideoChats
Phone calls
Contact persons
Overview of your communication activities
Incoming/outgoing (inbound/outbound)
External/internal
Successful/ missed
Date and time
Call duration/duration of the call
From the call log
Mark entry as edited/unedited
Open contact details
Select and start communication type
Delete journal entry
Dial number/show keypad (DTMF)
Filter display by Show all/unprocessed
Mark all as processed
"My" area
Set/delete presence
Use presence profiles (which are set up on the ProCall client for Windows)
Set/delete note
Manage lines
Manage notifications
Send feedback to the manufacturer (log file)
Certificates
License notes
Version of Mobile app and UCServer
End app/Logout
Change presence status
The presence status is formed according to defined rules, e.g. via telephony services, upcoming appointments or it can be set manually. Your contacts see your presence status and your note (depending on the permissions granted).
Note
A note/out-of-office message can be set to comment on your presence status.
Update note
If the presence status is changed, make sure to delete or update any out-of-office notes accordingly.
Manage lines
Define standard line
Set/remove call forwarding
Call protection (Do not disturb) on/off
Remote Office on/off
Rename smartphone line
Communication
Communication window
Incoming
Outgoing
Start call
Use softphone
Start AudioChat
Start VideoChat
End call
Customize
Communication actions
Depending on the configuration, device options, and permissions
Start with the set standard line
Other selectable lines/devices
Start communication
Further actions
Microphone on/off (mute)
Speaker on/off "Speak freely"
Rotate camera
Useful information
Available options
Available options
Which
Lines
Devices
Communication actions
You can choose, depends on configuration and authorization.
Audio/Video chat
Audio/Video chat
With internal or federation contact
Callers must have the appropriate technical equipment available (e.g. headset, camera, microphone)
Requirement: Authorization to use audio/video
Softphone features
Softphone features
Range of functions depending on the supported functions of the telephone system
Requirement: Authorization to use softphone/assigned lines
Control desk telephone
Control desk phone
Control the line that is assigned to a desk phone ("system phone", "work phone") and to the user (depending on the supported functions of the telephone system).
The communication device is not the mobile device, but the telephone connected to the telephone system, for example, a headset.
Signaling of incoming calls, if the mobile app is open in the foreground and the mobile device is not locked.
Requirement: assigned line.
Requirements for successful connections
Requirements for successful connections
Active login and connection to UCConnect or UCServer (LAN, WLAN, internet).
Note
The availability of functions depends, among other things, on the system environment, configuration, ProCall version, device options, and permissions granted.
Further information
Creating a screenshot from the ProCall mobile app for Android
ProCall mobile – the mobile apps
Deployment of ProCall mobile apps – end of life
Current ProCall mobile app version no longer works with ProCall Enterprise