Creating a screenshot from the ProCall Mobile app for Android
State of knowledge
May 2022
ProCall mobile app for Android
For security reasons, taking screenshots from the ProCall mobile app for Android is generally disabled.
To create a screenshot from the ProCall Android app, this must be explicitly activated in the app.
Grant permission: Enable screenshots
In the app under Settings, activate the switch at "Enable screenshots".
Grant permission to take screenshots in the ProCall Mobile app: Settings – Enable screenshots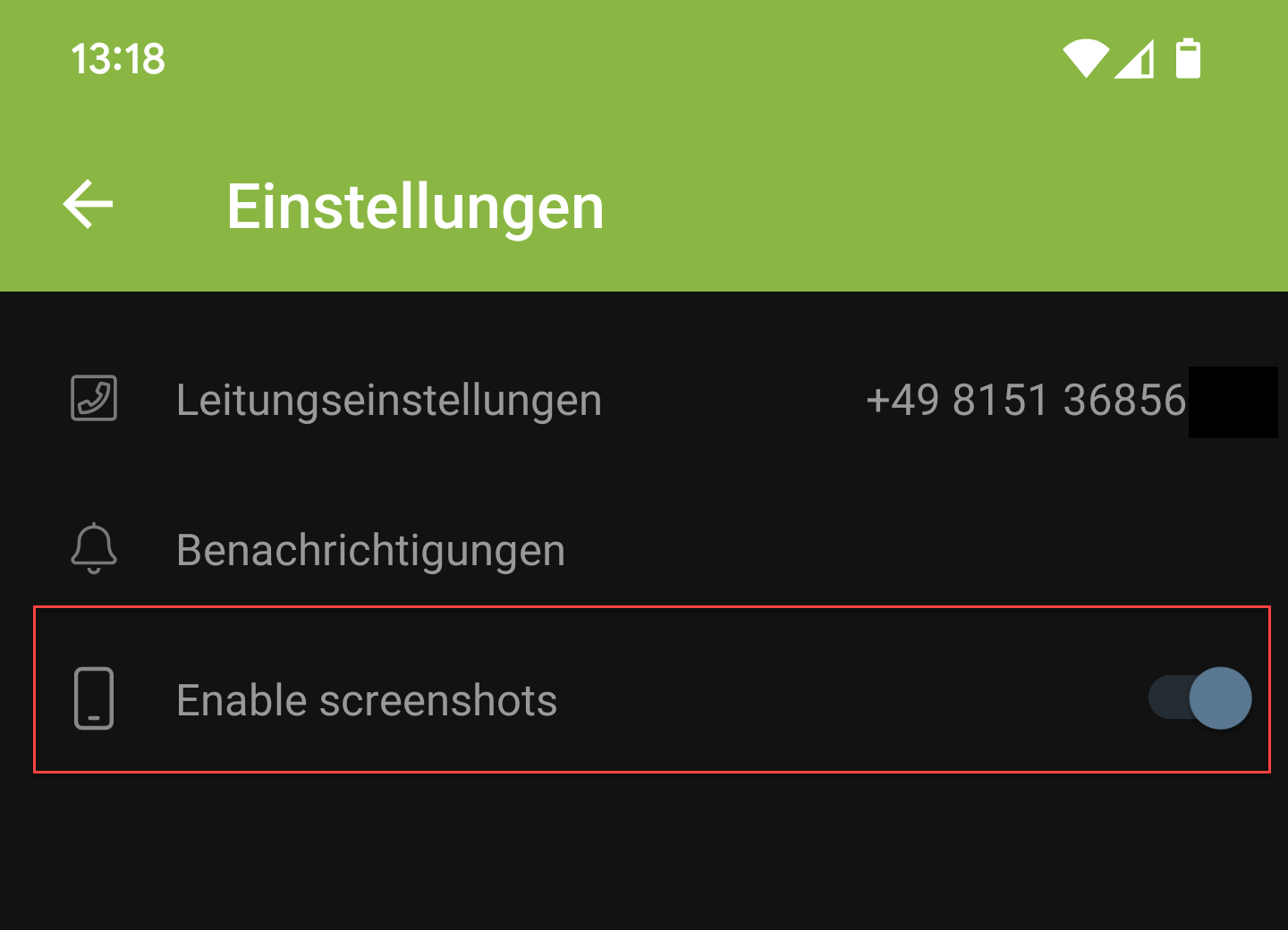 Only now screenshots with content of the ProCall mobile app are possible.
Reset settings
For security reasons, the setting is reset after 30 minutes and may need to be reactivated.