ProCall Voice Services 2310.0 Release Notes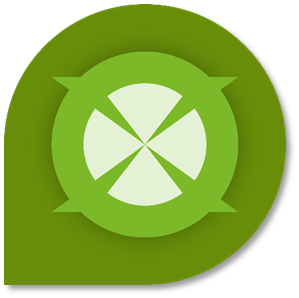 Release date
Type
Service Release
Version

2310.0
Add-on to

ProCall 8 Enterprise from version

8.3.0




Security advice
Highlights
New features in ProCall Voice Services
With Release 2310.0, ProCall Voice Services customers with ProCall Enterprise version 8.3.0 or higher automatically have the option of setting up 3-digit extensions, and in addition to the previously supported end devices, the Gigaset N670 and the analog adapter from Grandstream can now also be set up as end devices. To use the call group logon or logoff in the mobile app, it is necessary to book the mobility services.
Support for multi-digit extensions
Previously, 2-digit extensions could be set up for ProCall Voice Services users. Now, 3-digit extensions are supported by default. The support of 4-digit phone numbers is possible in principle, but must be checked in individual cases.
Numbers -110, -112, -115 must not be set up as internal extensions, as these special and emergency numbers are given directly to the office when dialing internal.
If these extensions are to be reachable from outside, they can be assigned to a group as a second phone number.
Changed user setup routine
The setup of ProCall Voice Services has also been significantly simplified.
During the initial setup, only the SIP lines for phone numbers that are also assigned to a user are created.
If a call number from the ProCall Voice Services call number range is assigned to another user, a SIP line is also automatically created for this call number.
This ensures that each user can be provided with a softphone line..

Example screenshot – UCServer Administration – Voice Services – Initial setup – Phone system
Example screenshot – UCServer Administration – Telephony – Lines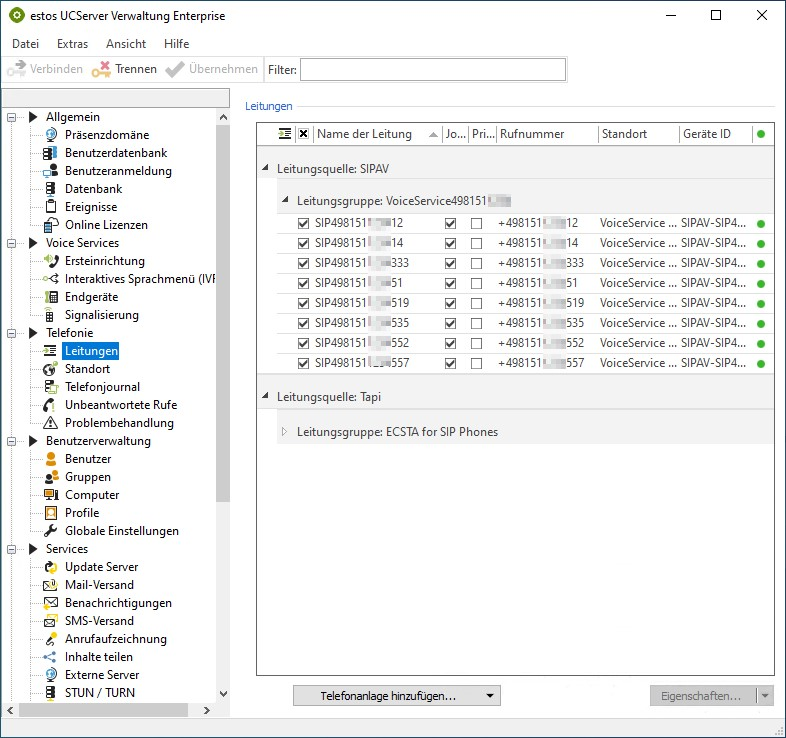 Extension of the mobile app to include logging in and out of call groups from ProCall Voice Services
A new feature is the option of registering and deregistering call groups in the ProCall mobile app for ProCall Voice Services.
Example screenshot – ProCall mobile IOs app – Settings – Call group
ProCall mobile app for iOS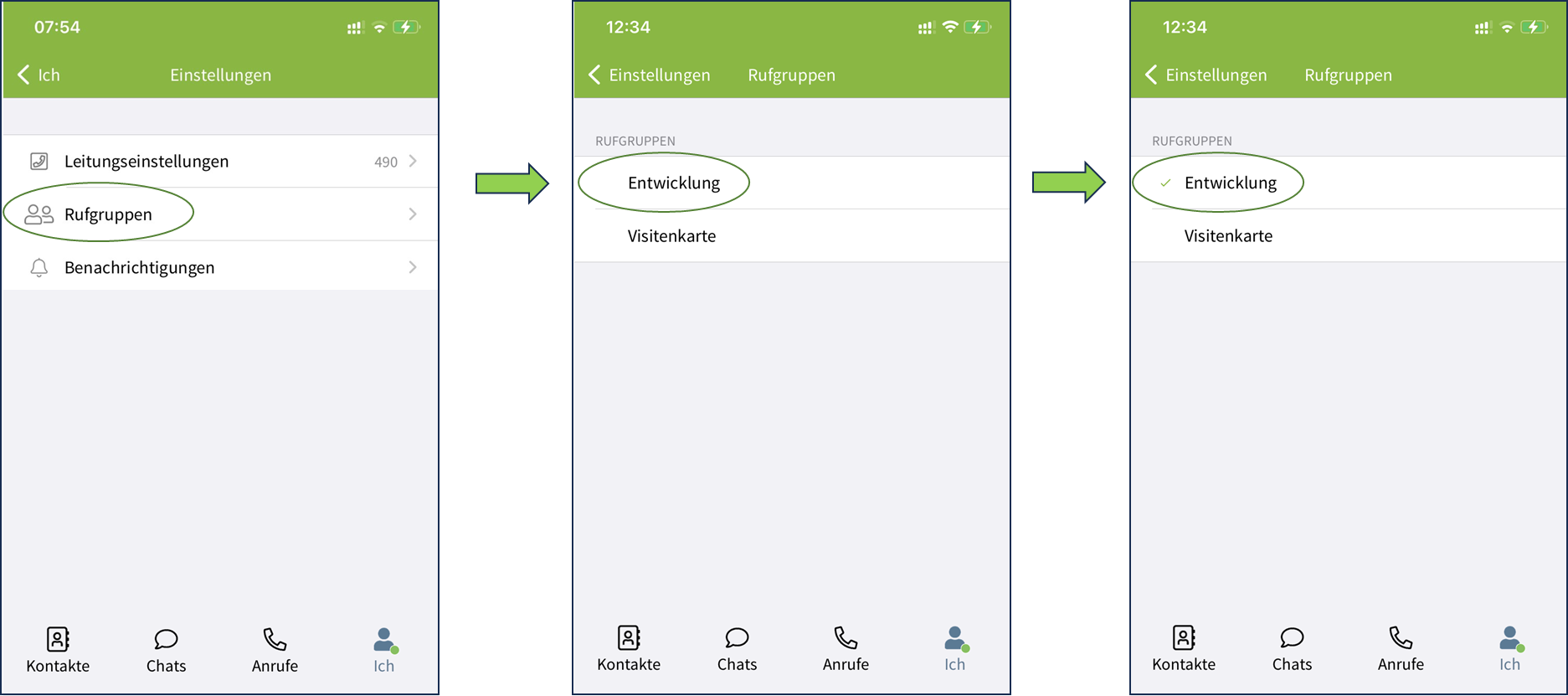 ProCall mobile for Android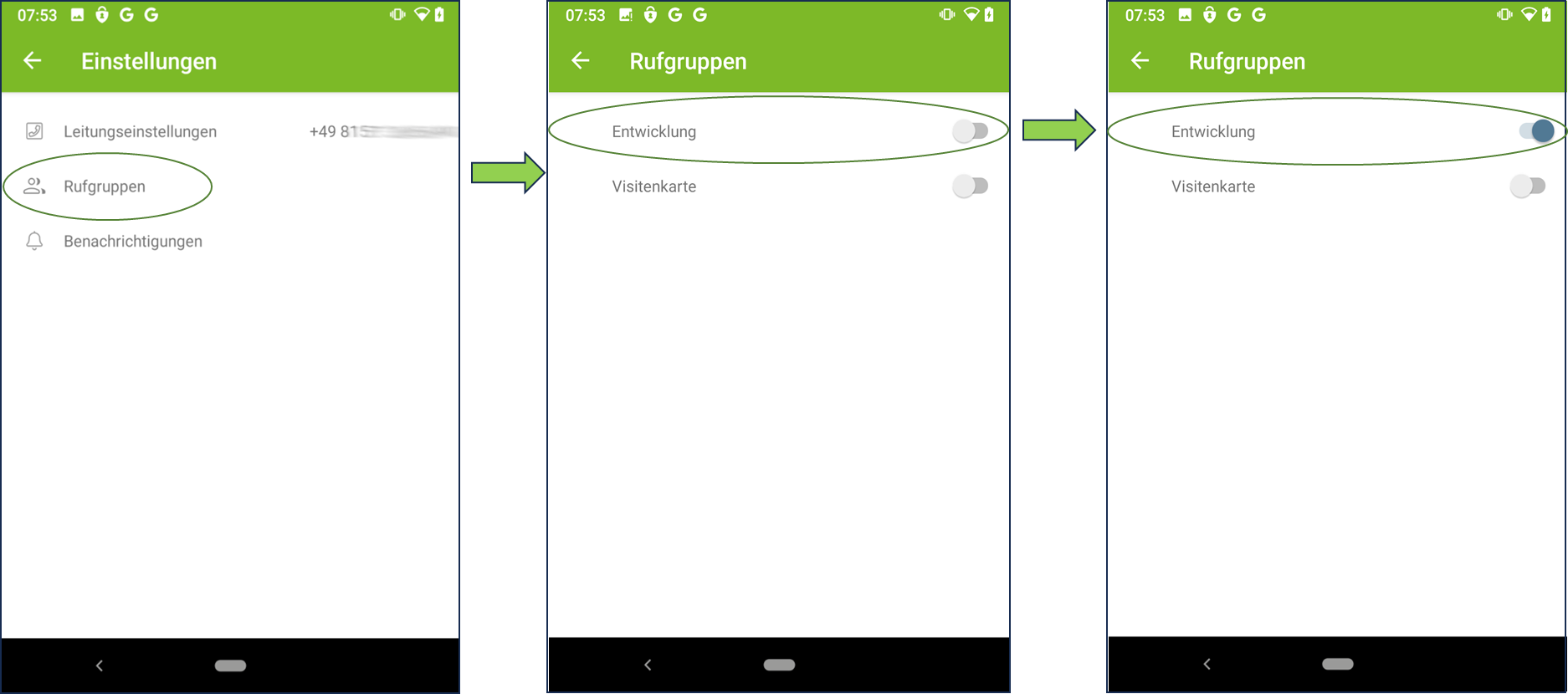 Support of additional end devices:
Gigaset DECT system N670 and analog adapter from Grandstream
The ProCall Voice Services terminal portfolio is now being expanded to include the N670 DECT system and Grandstream's HT802 analog adapter.
Example screenshot UCServer Administration – Voice Services – End devices – Grandstream ATA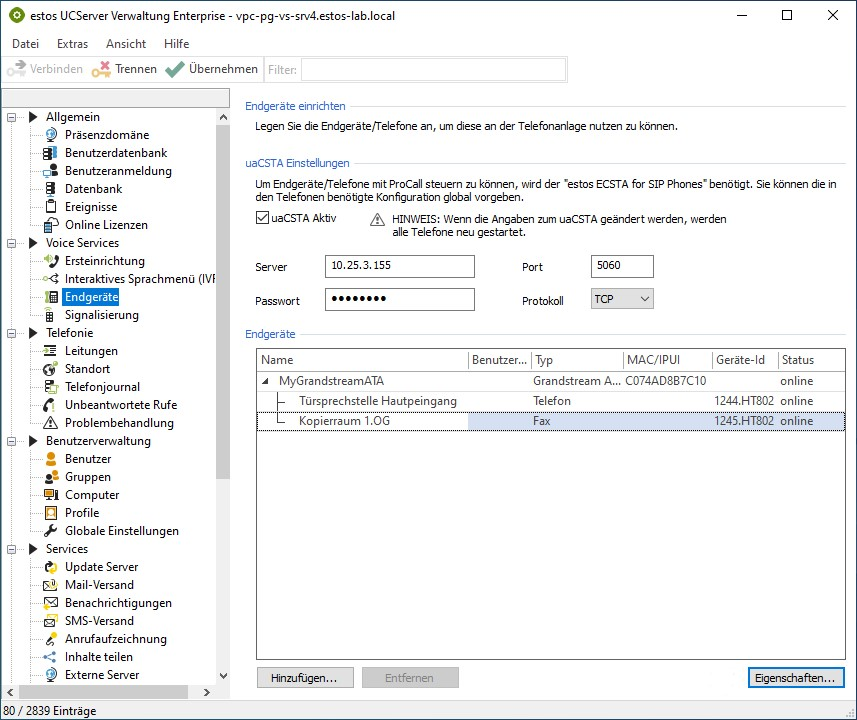 Gigaset
Multi-cell
End devices

N870 IP PRO

New: N670

S650H PRO
SL800H PRO
R650H PRO
SL750H PRO
S700H PRO
Gigaset's business unit will probably continue to operate without restrictions despite the current insolvency administration.
The current list of supported end devices can be found here: ProCall Voice Services – supported end devices
More info about the end device setup: ProCall Voice Services – setting up end devices
estos product combinations
The following combinations with estos products are approved for use.
Further information
ProCall Voice Services overview →