ProCall Voice Services 2306.0 Release Notes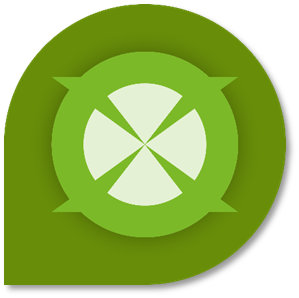 New features in ProCall Voice Services
Release 2306.0 automatically provides ProCall Voice Services customers with several enhancements in ProCall Enterprise versions 8.2.0 and 7.7.2, as well as new CLIP No Screening features and the ability to connect DECT systems.
CLIP No Screening – individual phone number transfer per user
Up to now, the phone number assigned to the terminal/softphone (on the user object) was signaled to the remote station by default for an outgoing call. If several terminals (and thus phone numbers) are assigned to a user, the phone number that the user has activated as "default" on the ProCall client is signaled.
With the introduction of CLIP No Screening as a new feature of the cloud PBX ProCall Voice Services, it is now possible to assign a phone number per user that is signaled externally during external calls. This is a different number than the one assigned to the user.
''CLIP'' means Calling Line Identification Presentation, and CLIP No Screening specifies a caller ID for outgoing calls that includes a number other than the network-side number.
CLIP No Screening is automatically available for ProCall Voice Services users from versions ProCall 8 Enterprise 8.2 and ProCall 7 Enterprise from 7.7.2 onwards
Typical applications
With CLIP No Screening it is possible to signal any phone number from the own phone number inventory for all external calls of a user. Companies like to set up the sender extension -0 of the switchboard or a group number so that callers arrive first at the switchboard or a group number when they are called back. From there, they are then assigned to individual employees according to their area of expertise and availability.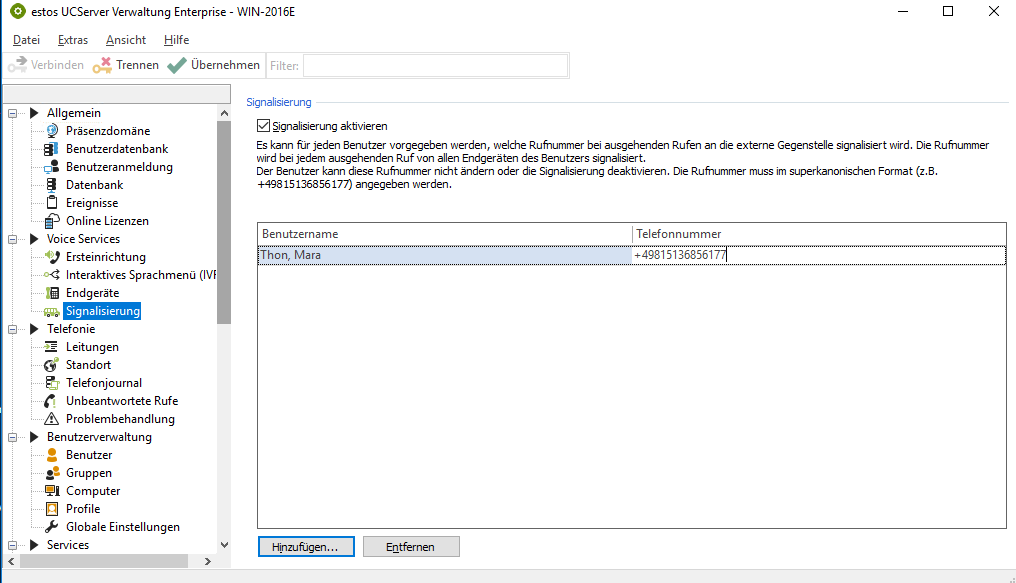 Another typical use case is the migration scenario: A company wants to switch to ProCall Voice Services and immediately make calls via the new cloud PBX. Due to an ongoing deadline for number porting, it is possible that the losing provider has not yet released the number. With CLIP No Screening, the customer can still make calls with the new PBX and signal his previous phone number as the originator.
The legal requirements for the transmission of telephone numbers in the public telephone network must be observed. For example, only numbers to which the company has the right of use may be transmitted. Also, only domestic numbers may be transmitted, not foreign numbers.
Setting up CLIP No Screening is easy to do in the UCServer administration under the menu item "Signaling" per user.
Learn more about the feature set →
Connecting DECT systems
ProCall Voice Services now support DECT systems in addition to the common SIP terminals from the manufacturers snom and Yealink.
DECT stands for Digital Enhanced Cordless Telecommunications and is a standard for signal transmission from mobile fixed network stations to their base stations. The DECT standard describes how a cordless phone communicates with its network. DECT systems provide good coverage for enclosed rooms, and in the open field the terminals can even move several hundred meters away from the base. In order to access the actual telephone network, it needs the connection via an extra base station (multicell) connected to the external network. In this way, several terminals can be connected to one (master) base station or even several base stations can be expanded to form one network.
ProCall Voice Services currently supports the following DECT systems automatically as of 6/28/2023 in the latest ProCall 8 Enterprise or ProCall 7 Enterprise version:
Gigaset
Multicell
End devices
N870 IP PRO

S650H PRO
SL800H PRO
R650H PRO
SL750H PRO
S700H PRO
Advantages of DECT systems
High quality: DECT offers high voice quality and low noise
Low susceptibility to interference: DECT uses a frequency bandwidth of 1.88 to 1.9 GHz, which offers low susceptibility to interference.
Wide range: DECT offers a wide range of up to 50 meters indoors and up to several kilometers outdoors.
Mobility: DECT is a wireless technology that allows users to move freely within the range of the system.
DECT systems are used in many business-relevant environments due to the advantages mentioned above.
Typical areas of application for DECT
Telephony: DECT is often used in cordless phones.
Office environments: DECT is used for wireless headsets, conference systems and other applications in office environments.
ProCall Voice Services manage the (master) base station and the terminals on the DECT master.
The system shares for the DECT systems such as permanent access to the Internet and port shares as well as instructions for setup can be found here:
End devices
Partners can simply order the DECT system their customer wants from a retailer, set it up, and then connect it to ProCall Voice Services.
Learn more about the supported end devices →
estos product combinations
The following combinations with estos products are approved for use.
ProCall 8 Enterprise from version 8.2.0
ProCall 7 Enterprise from version 7.7.2
Further information
ProCall Voice Services overview →
ProCall Voice Services – supported end devices →