Start chat and share screen with ProCall
In a chat you can use the following communication options:
TextChat
AudioChat
VideoChat
Give or request screen sharing
Which communication actions are available to you depends, among other things, on the ProCall version, technical equipment and permissions granted.
You can start a chat either via the context menu or the quick launch bar.
During the chat you can:
Share your screen (desktop sharing) and additionally allow control.
If you use multiple screens, you can define here which screen you want to share.

Request view and control for your conversation partner's screen.
Use Emojis

TextChat
You can easily write messages to contacts in real-time and also use emojis/smileys and send files.
Example of a TextChat and content sharing in ProCall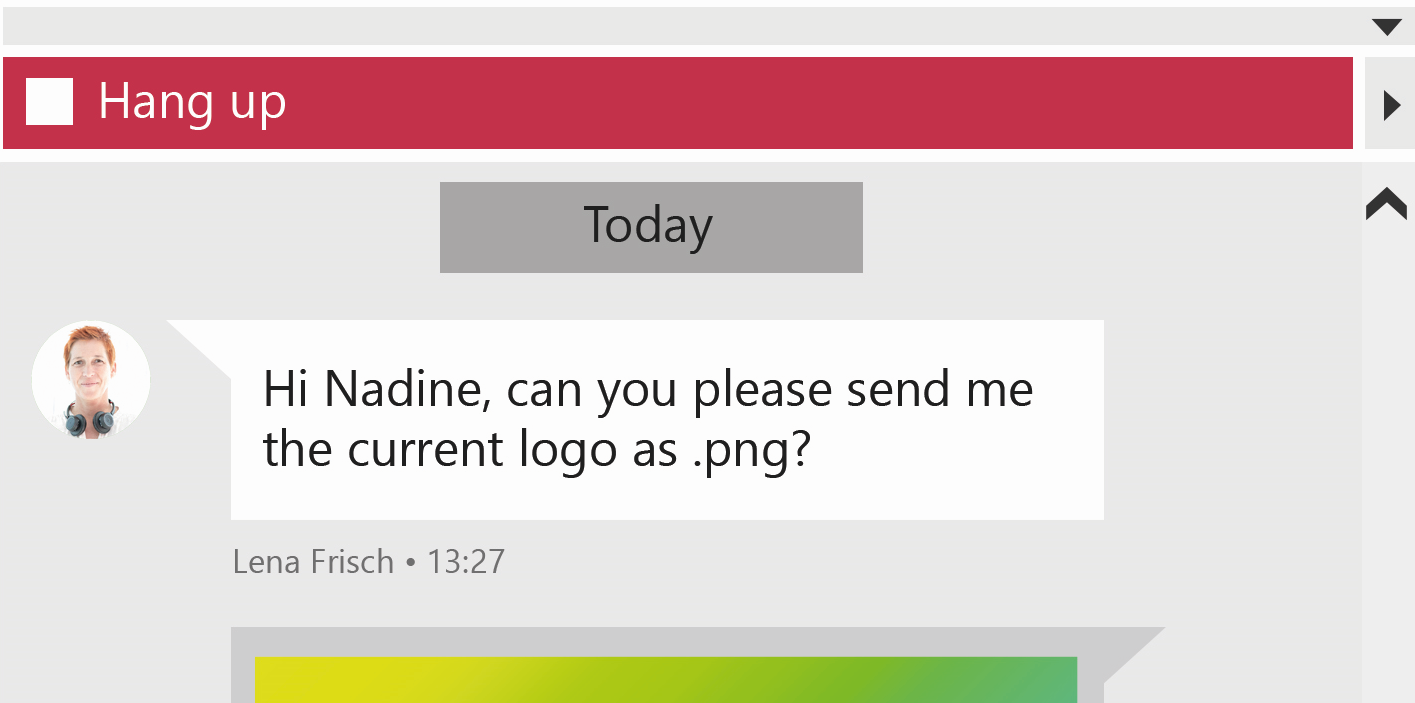 Checkmarks behind your messages show the delivery status of your messages with time.

Audio/Video communication
After you have configured your devices for audio/video communication in ProCall, you can immediately establish an audio/video chat with another contact.
During the conversation, you can deactivate the A/V devices or end the call. You can see the duration of the connection

and the connection quality.

Example of a VideoChat with TextChat and the possibility of screen sharing in ProCall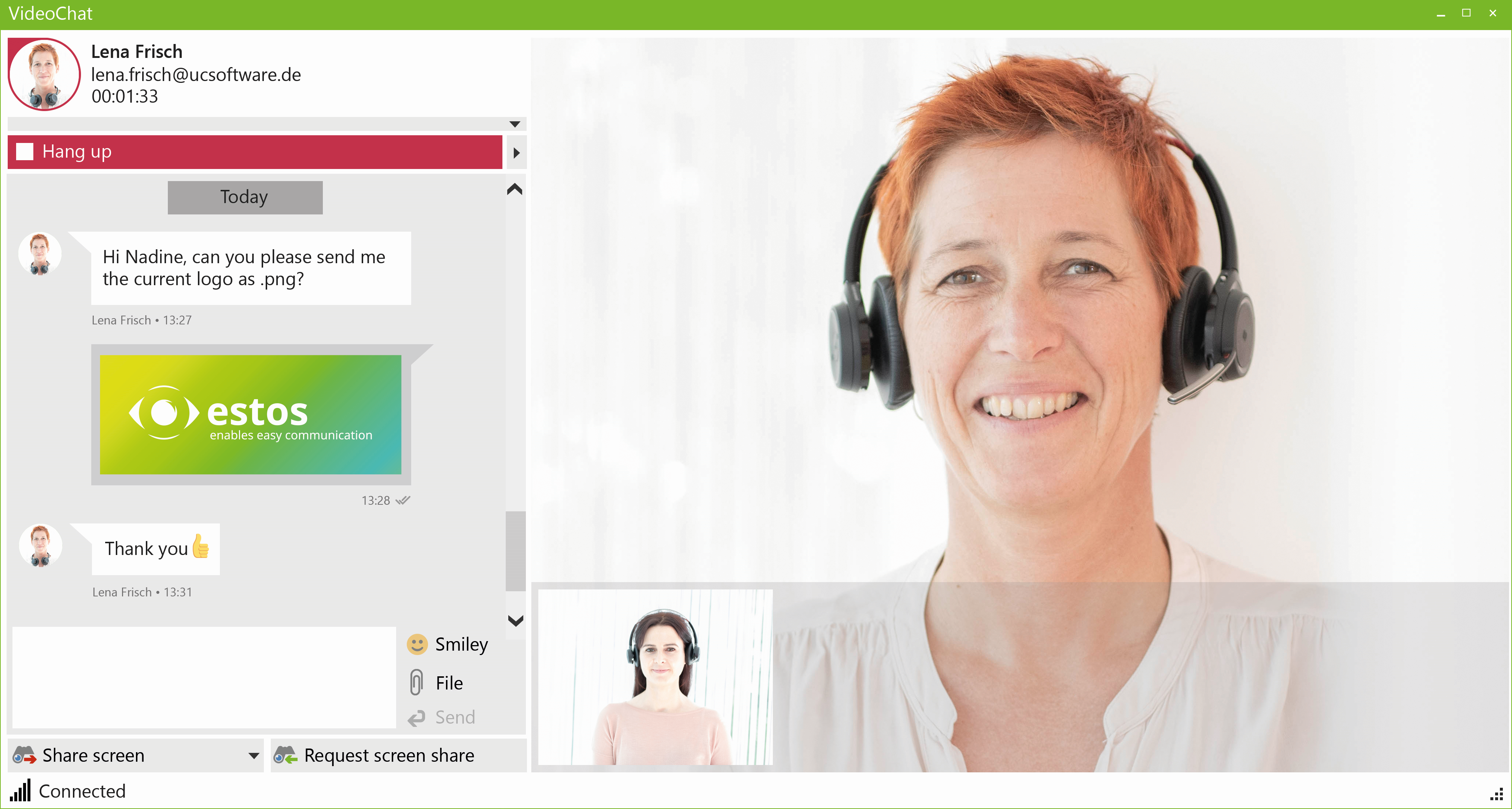 Screen sharing
You can share your own screen with the person you are talking to or request a screen share from them.
In screen sharing, you can also "Allow control", so that your call partner can take control of your screen contents.
If you use multiple screens, you can select which screen you want to share.

Federation

Not all presence information and communication actions are available for contacts who are connected to your company via federation, for example.