Access for end-user companies to the estos ticket system
Provisions
Login
To log in, please use the user names (username) provided to you by us as part of the registration process: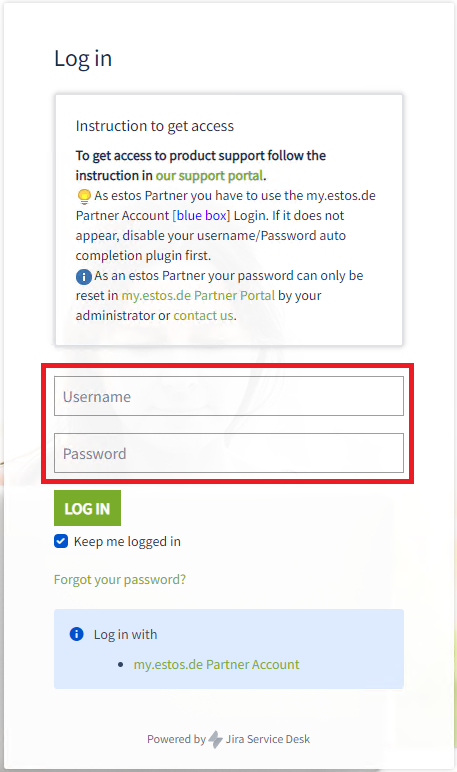 A maximum of three (3) named employees per company can have personal access to the estos ticket system. No e-mail distribution addresses such as info@domain.com, support@domain.com are accepted.

If you would like another colleague to be the person authorized to access the estos ticket system, please use the registration form at https://www.estos.de/support/registrierung-produktsupport, specifying your request.