ProCall Meetings 1.0.7 Release Notes
ProCall Meetings 1.0.7 was released for field testing on as a maintenance release.
ProCall Meetings 1.0.7
New features
If no incoming or outgoing connection to the media server can be established in a meeting, this is displayed to the user with solution notes. This is usually due to environments with limited access to the internet and thus to the ProCall Meetings cloud services.



Improvements
Improved the error message when users entered an incorrect PIN when joining a meeting.
If the invitation link is copied via the "Select date" function, the times are now also copied to the clipboard.
If you click on a room in the home area on the right side, you will be taken directly to the detailed view of this room.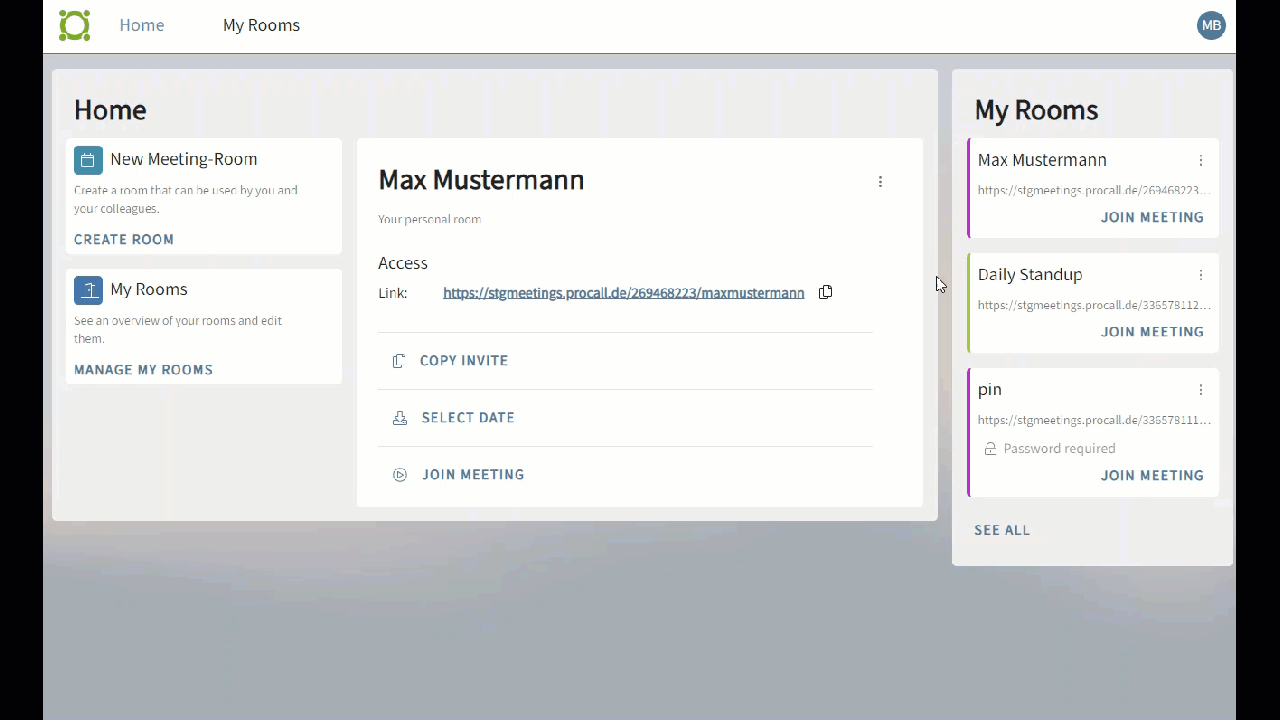 Bug fixes
Fixed a bug that sometimes the screen sharing could not be terminated when Firefox was used as browser.
Fixed an error when viewing an attendee or screen share in full-screen mode and a new attendee entered the meeting. The new participant was displayed on the full screen for a moment.
Fixed a bug that caused the snack bar to block various other buttons.
Fixed an issue where an authentication error appeared when entering a PIN-protected room even though the user could not enter a PIN yet.
Fixed a rare issue where the camera selection drop-down menu had a camera marked as selected that was not being used at all.
Known problems and limitations
ProCall Meetings known problems and limitations →
Further information
ProCall Meetings product page →