Phone with ProCall – keep your extension fully under control
Define a default line and specify settings for phone calls
If you are using multiple lines, you can click on a line/extension/dialing extension to set it as the default. Each telephony action performed in ProCall Enterprise (e.g. call contact) is used for dialing.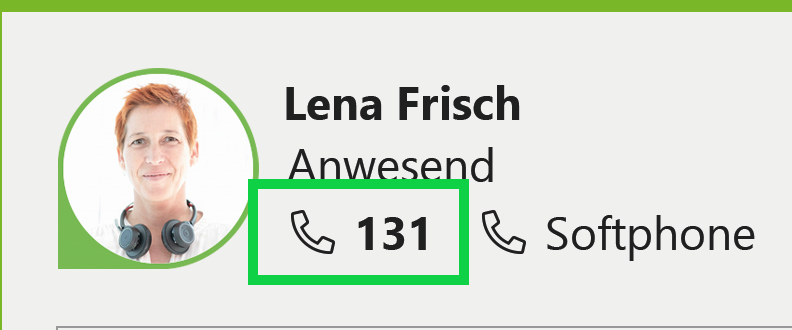 With a right-click on the line/extension it is possible to make further settings:
Name the line e.g. mobile
Configure and set/remove call forwarding
Set/remove call protection
Remote office on/off
Call number suppression on/off
Telephoning – starting a call
Search contact or enter the number directly in the search line
Double click on a contact
Context menu (right-click) on the contact in the favorites with the phone number selection
Accept incoming calls – the communication window
When an incoming call is received, the ProCall communication window opens. Here information about the caller is displayed before you answer the call.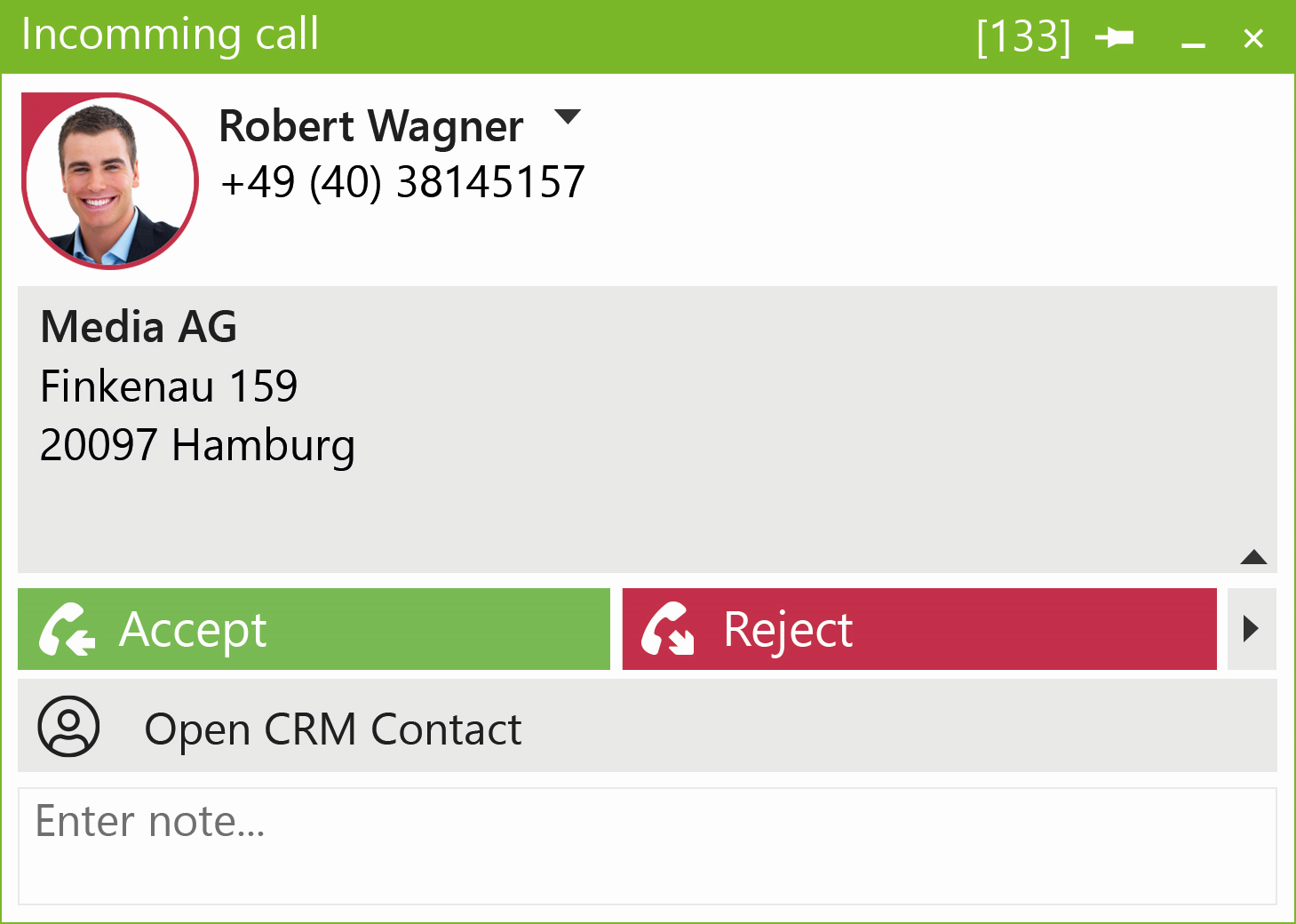 You can answer an incoming call simply by mouse click or by a hotkey (predefined keys such as F8 to answer call and F9 to hang up).
Further possibilities
Reject/end call
Hold call
Initiate consultation and e.g. initiate a telephone conference with several participants
Forward call


in conversation
before taking over the call

Show keypad for DTMF input of post dialing functions
Start call recording*
What information about the caller is displayed in the communication window depends on the configuration of the available data sources.
The display and available actions can be extended within CEBP (Communication Enabled Business Processes).
Plan or prepare a call
With ProCall Enterprise you can schedule a call and track its status. Notes can be saved for each scheduled call and a reminder can be set up if desired. You can schedule a call by right-clicking on a contact in ProCall Enterprise and selecting "Schedule call".
Store call notes
Notes can be entered during and after a call. The data entered is automatically stored in the ProCall Enterprise journal folder and is therefore available for review at any time. Of course, this also applies to the users of the group journal and their notes entered.