License cannot be entered in UCConnect – button to add license is not available
Observation
No license can be entered in the UCConnect portal (https://portal.ucconnect.de). The buttons at Add license/Request test license are inactive (grayed out).
Example screenshot: UCConnect portal – server accounts – add license/apply for test license is not available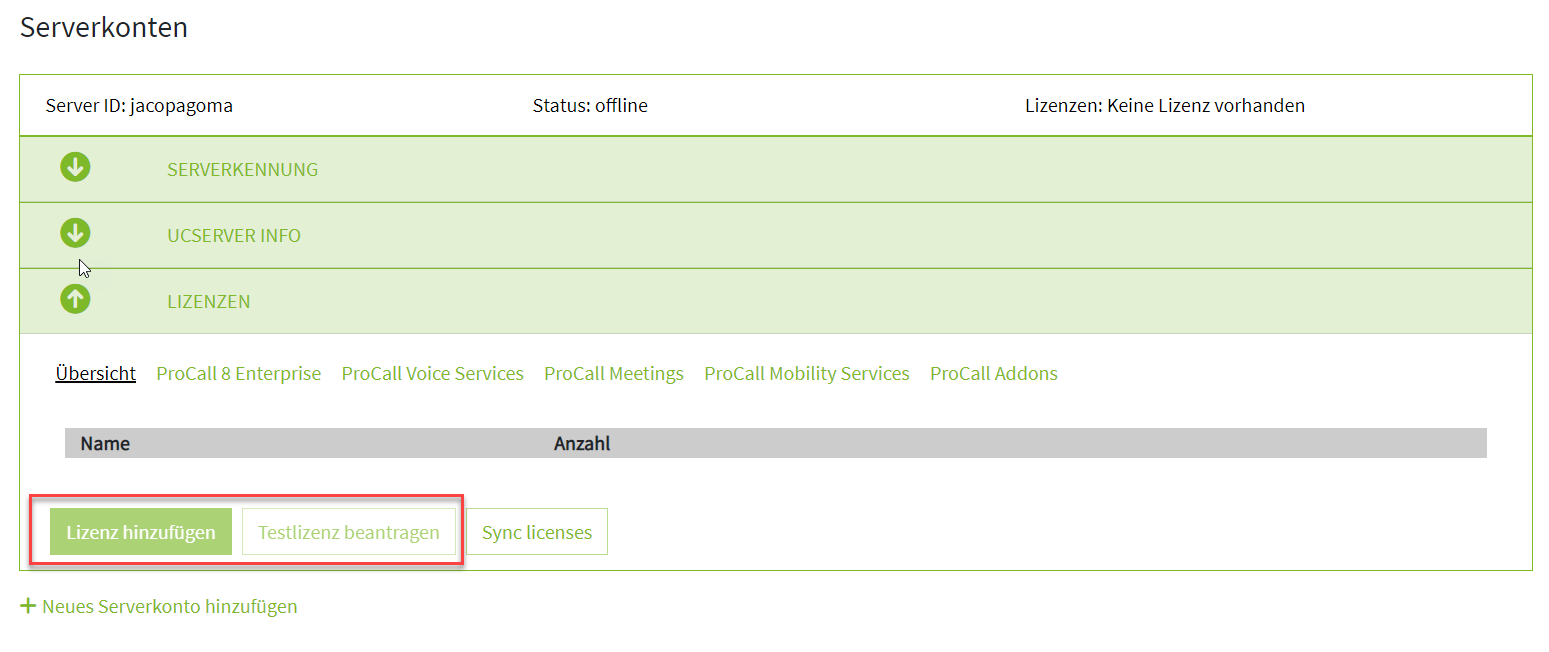 Possible cause
Not all data for the company is available. The company data is incomplete.
Checking possible causes
At the company (customer) it says "COMPANY DATA - Incomplete".
Example screenshot: UCConnect – Company (Customer) – Error message "Company data incomplete".

Solution/Procedure
Enter the missing data at contact person of the customer. Mandatory fields are marked with *.
Example screenshot: UCConnect – Contact person – Mandatory fields

Privacy policy
You can find our privacy policy "portal.ucconnect.de" underr
https://legal.estos.de/content/latest/datenschutz/datenschutzerklaerungen/datenschutzerklaerung-portal-ucconnect-de