Checking the recording/playback of audio devices
Observation
There are disturbances in the audio transmission. The speech sounds choppy.
Procedure
By installing additional software, the audio streams (recording/playback) are recorded for review before being processed by ProCall Enterprise client for Windows.
Preparation (installation)
To determine the source of the choppy audio, Voicemeeter Banana (https://vb-audio.com/Voicemeeter/banana.htm) is installed on the Microsoft Windows server.
Voicemeeter Banana is available under a "Donationware Model". Please refer to the corresponding terms of use of the provider.
After installing Voicemeeter Banana, a reboot of the operating system is required.
It should be noted that the audio devices can also be used by users: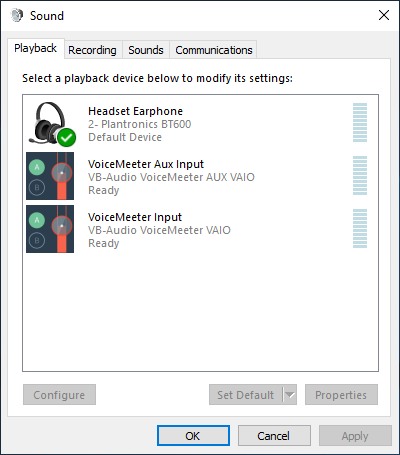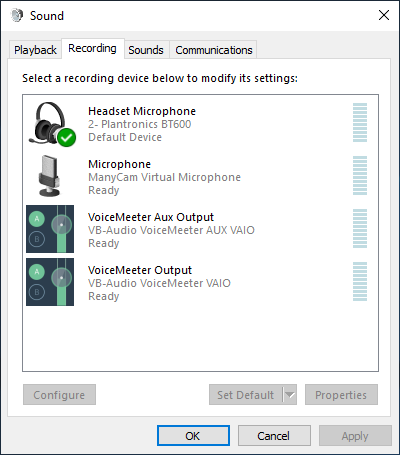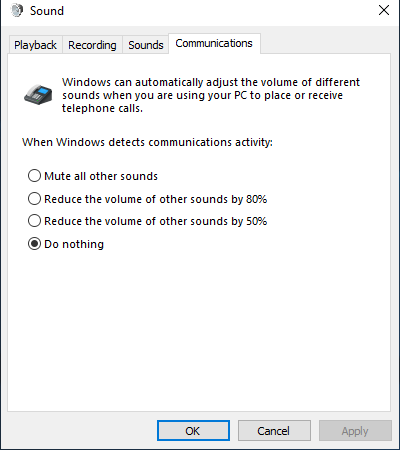 Configuration for Remote Desktop Services (RDS)
To do this, it is important to start the Remote Desktop connection so that playback takes place on the "remote computer" and the headset is included as a RemoteFX (Plantronics BT600 in the example):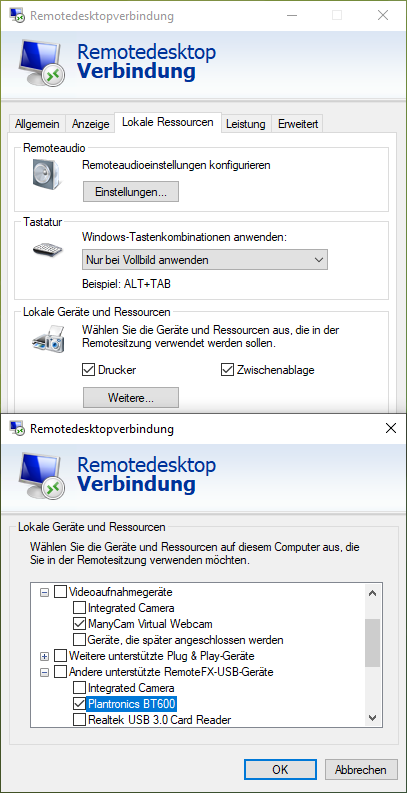 Play on the remote computer
Without selecting "Play on the remote computer", the required Voicemeeter VAIO/AUX audio devices are not available for selection.
When RemoteFX is activated, the device is no longer available on the local workstation PC and is used exclusively for the Remote Desktop connection.
Setting Voicemeeter Banana and ProCall Client for Windows
Schematic diagram of the interconnection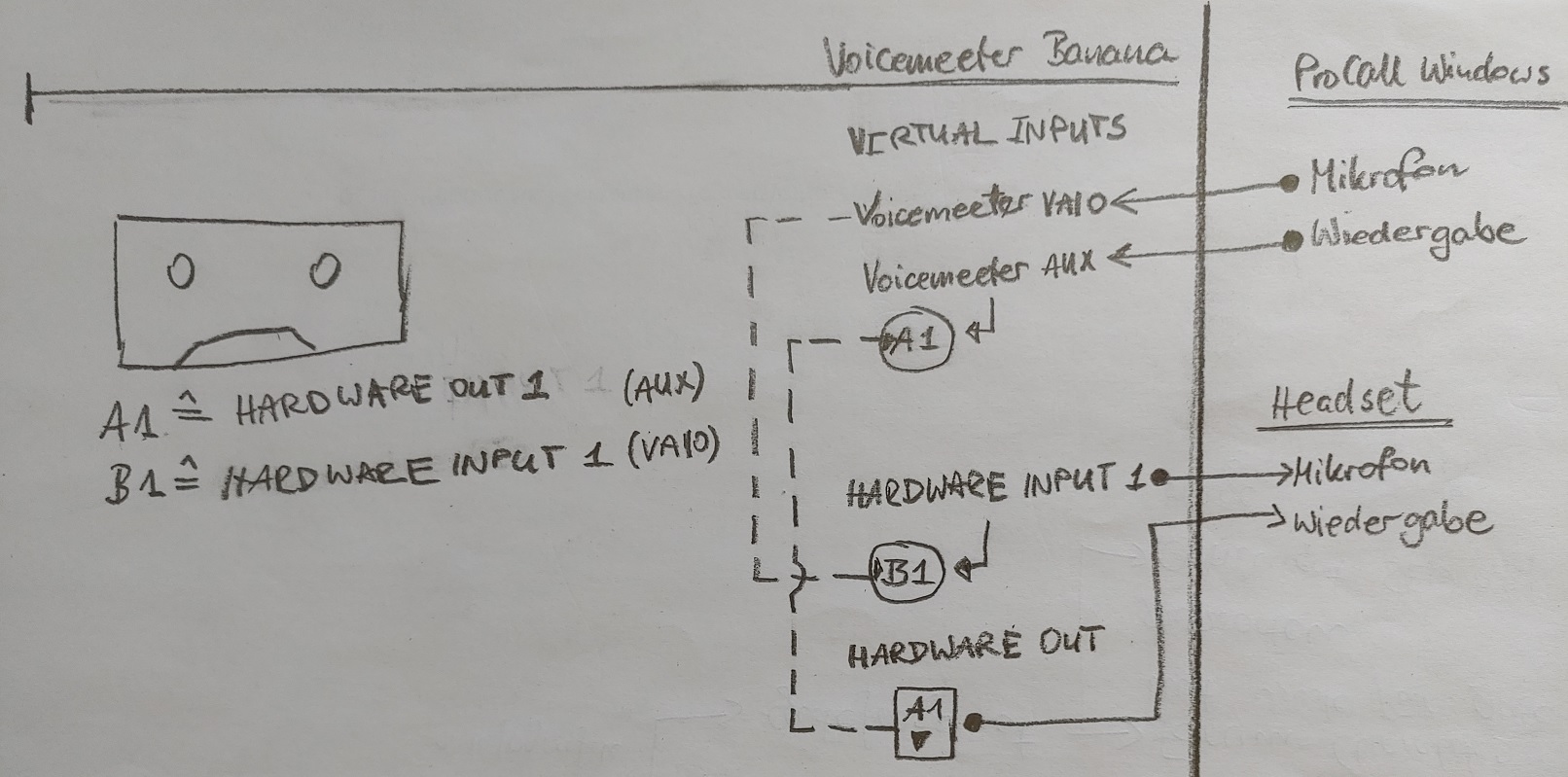 Example screenshot: ProCall audio/video wizard settings with VoiceMeeter devices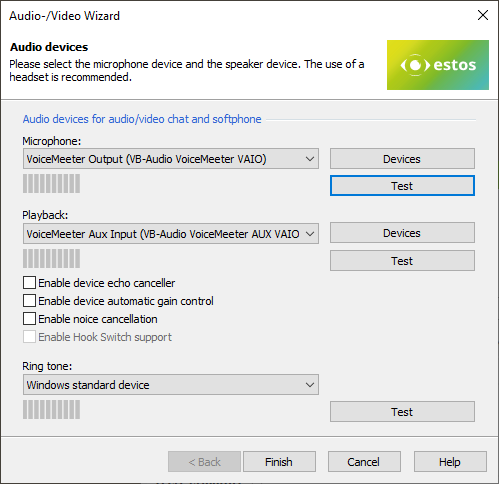 Settings in the Voicemeeter for recording
The recording mixes the microphone (HARDWARE INPUT 1 => B1 => Voicemeeter VAIO OUTPUT) and the playback (Voicemeeter AUX INPUT => A1 => HARDWARE OUT) of the ProCall client (usually the voice of the other party). The recording can be changed by selecting A1 and B1, i.e. by deselecting B1 to the right of the cassette, only A1 would be recorded, i.e. only the microphone.
Selection of different driver technologies
The abbreviations WDM, MME, KS, or ASIO can be used to select different driver technologies and thus check whether there is a change in the real-time processing (recording/playback) depending on the driver technology.
The other party must agree to the recording, i.e. agree before it is recorded. Recording only takes place if the A1 channel is activated on the cassette (green), as shown in the following image.
Example screenshot: Voicemeeter Banana hardware input 1: WDM headset microphone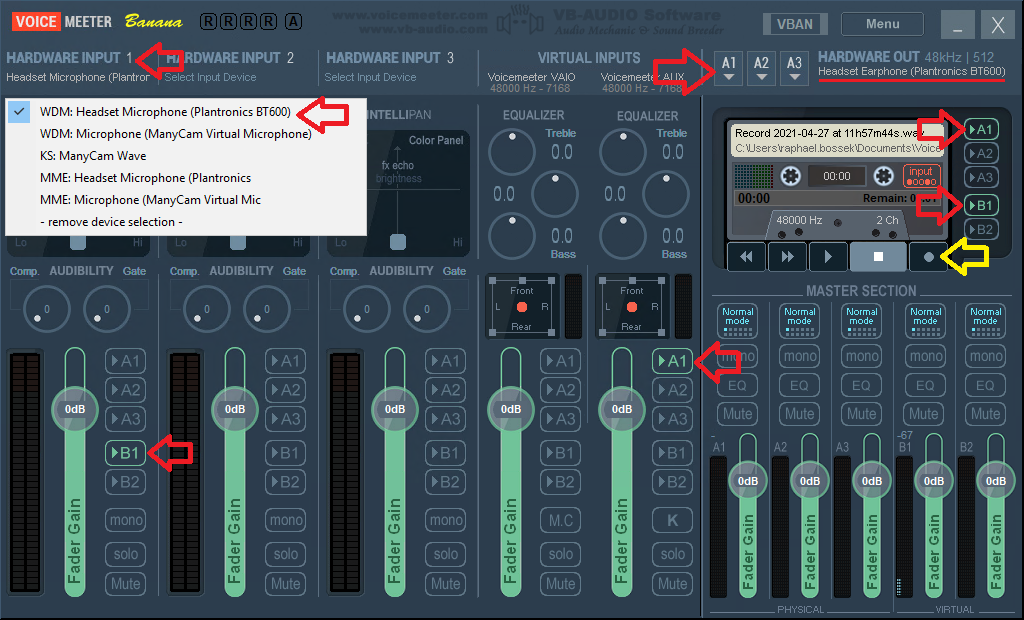 Location of the recording (cassette)
Pressing the record button (yellow arrow) creates a new file each time.
The storage location can be changed via Settings (Menu/Tape Recorder Options).
The settings can also be opened with the right mouse button on the cassette:
Example screenshot: Voicemeeter Banana recorder options