Performing a UCServer update within a product version
This article explains in a few steps, using the example of a ProCall 8 Enterprise version, how to perform an update within a product version (Major Version).
Before you perform an update, please remember to back up necessary data.
An update of the UCServer interrupts all client connections to the UCServer. This means that all real-time communication (e.g. audio/video or softphone) is interrupted during the update process and cannot be established.
Procedure
Fully unpack the ZIP archive on the UCServer machine.
Stop the services "estos UCServer", "estos UC MediaServer", "estos WebServer" via the Windows services management.
Install UCServer_*.msi on the UCServer.
If the update service was installed on clients, you can update the clients under User Administration – Computer ("Initiate Trigger Client Updates" button) (Please refer to the online help).
If add-ons have been installed for the UCServer, the update processes must be carried out manually using the setup programs contained in the download package.
Server and clients should always have the same software version, otherwise, the client may not be able to connect to the server!
UCServer Administration – Initiate client update
Example screenshot user administration – computer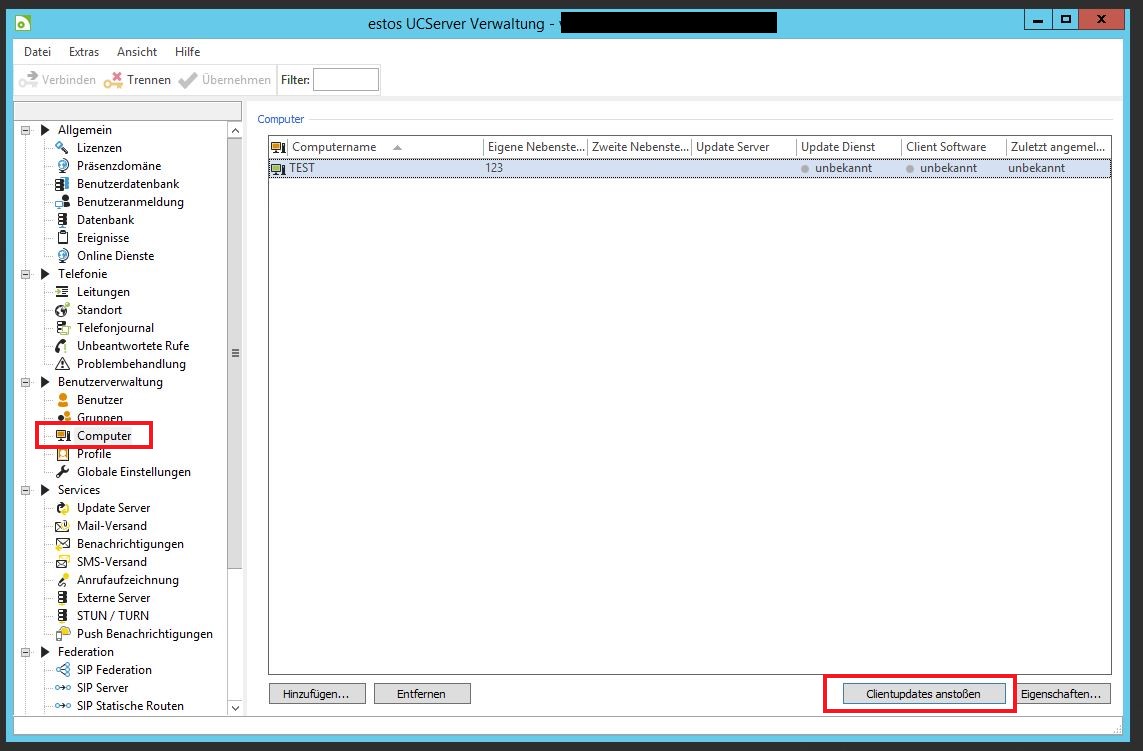 Initiate updates
In addition to the installation of the current *.msi file as known from ProCall 5, updates can now also be carried out via the installation wizard from the ProCall 6 installation package.
Simply start the Setup.exe from your (unzipped) ProCall 6 installation package.
Click on the "Update" button to select the latest available updates for the individual components of your ProCall environment (with an active internet connection).
After you have selected all desired updates, simply follow the instructions and you can easily update your ProCall installation.
Please note that ProCall client updates must be rolled out manually using *.msi file or Setup.exe or e.g. via client updates on the administration interface of the UCServer.
Example screenshot setup.exe and action for the installation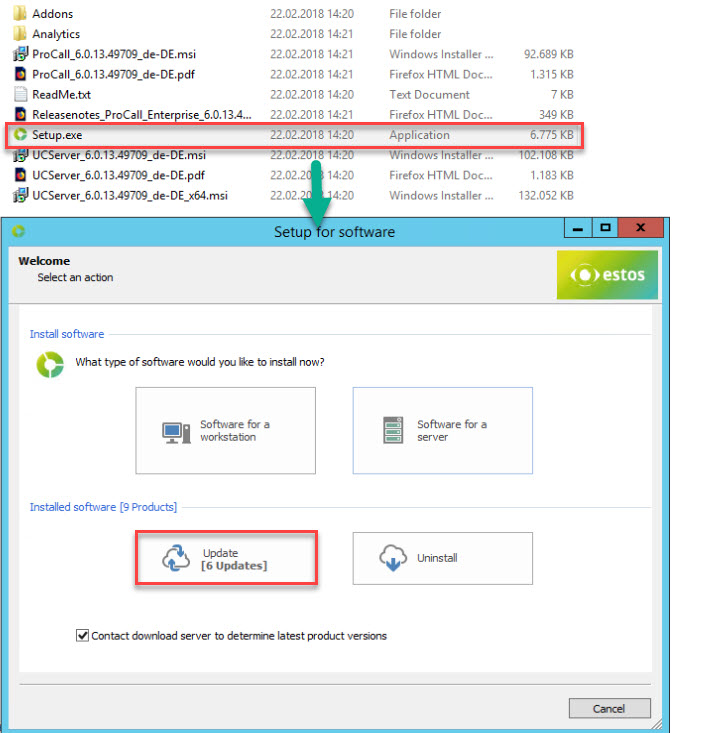 Example screenshot setup – select Update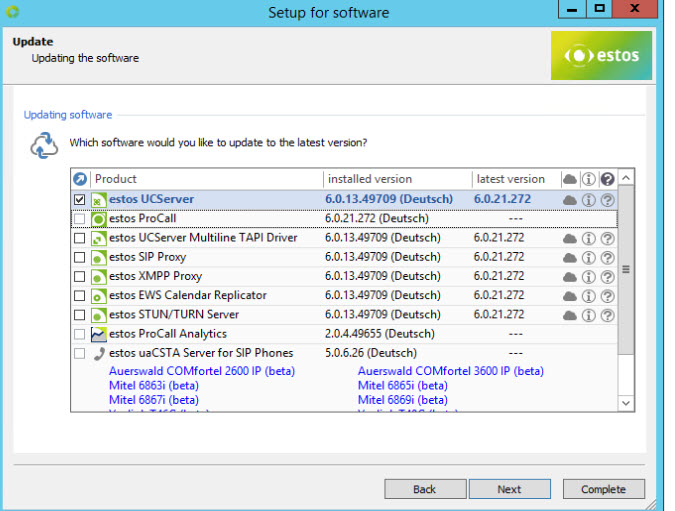 Ready for Update
Example screenshot setup – Ready for update – Execute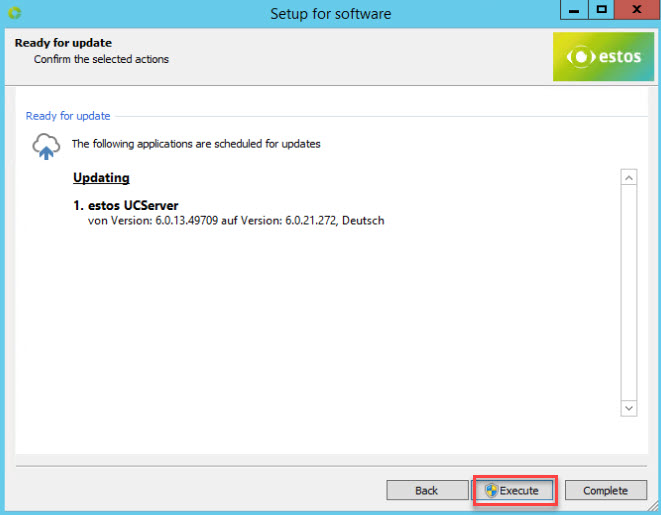 Further information
Migration paths for ProCall Enterprise – updates/upgrades
Best Practice: ProCall 8 Enterprise upgrade – process for major release changes