The ProCall client update function does not work
Observation
ProCall updates can no longer be rolled out to ProCall clients using the automatic update feature.
Checking possible causes
On the update server, file and printer sharing must be enabled under Windows settings "Control Panel\All Control Panel Items\Network and Sharing Center".
Example screenshot: Windows control panel – File and printer sharing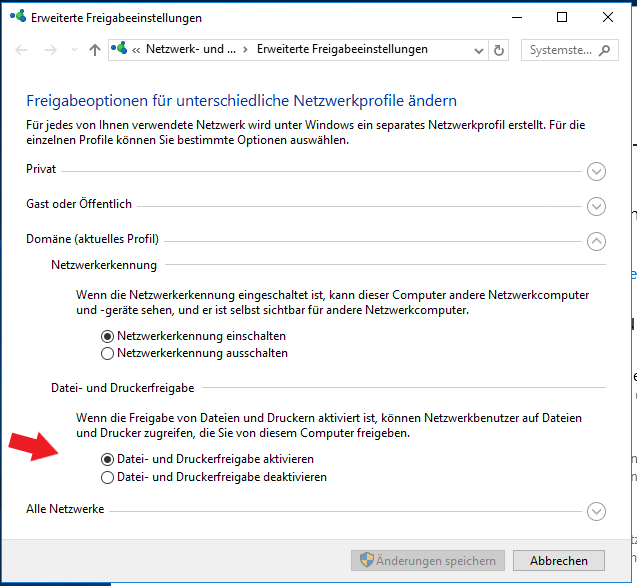 Please make sure that the sharing wizard is disabled for the folder "C:\Program Files (x86)\estos\UCServer\ClientInstall".
Example screenshot: Folder options – View – Advanced settings – Share wizard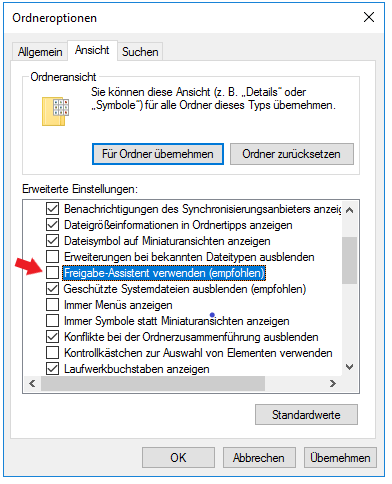 Note
The clients, must be able to access the UCServer machine via C$.