SIP phones remain yellow in combination with Telekom CompanyFlex Cloud PBX
Observation
Phones connected with ECSTA for SIP phones no longer work in connection with Telekom CompanyFlex Cloud PBX as of December 2022. The view of the lines in ECSTA for SIP Phones remains in the "yellow" status and looks as follows as an example:
Example screenshot: ECSTA for SIP Phones – Lines – Status remains "yellow"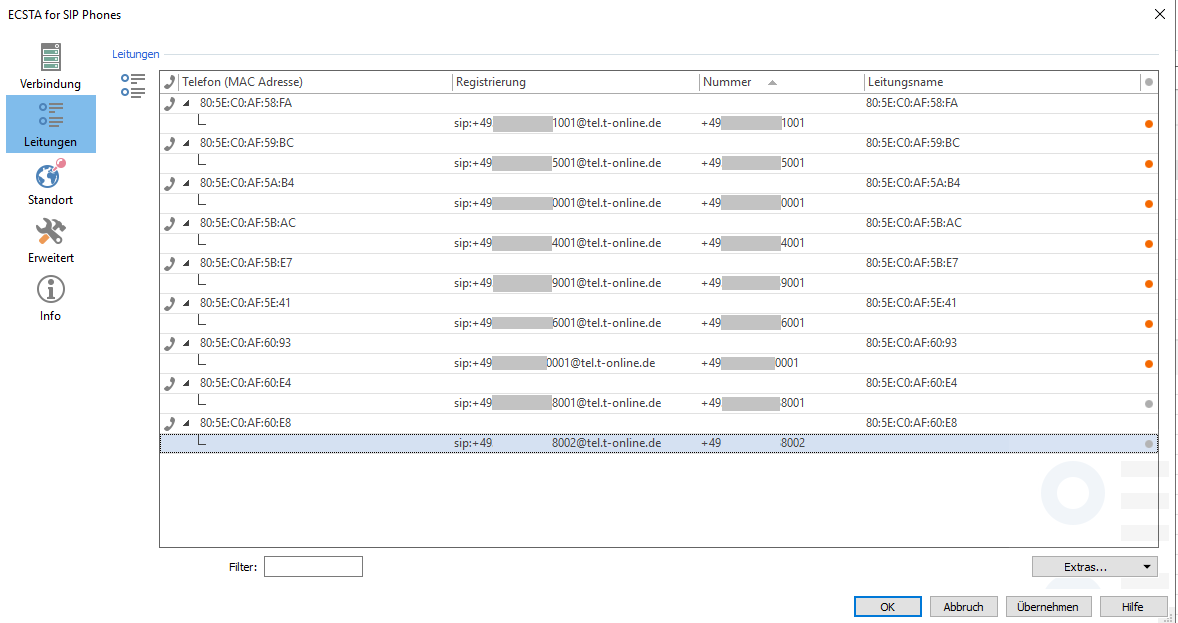 Background
For the control of the SIP phones, a second SIP account is required on the end device, via which ECSTA for SIP phones takes over the control. If this second SIP account is not supported or set up, the connection via ECSTA for SIP Phones and thus the control and monitoring of the SIP phone cannot function.
Solution
Please confront your telecommunication service provider with the problem.
Alternatively, you can switch to one of our partners for internet telephony from the cloud, which you can find listed at https://www.estos.com/applications.